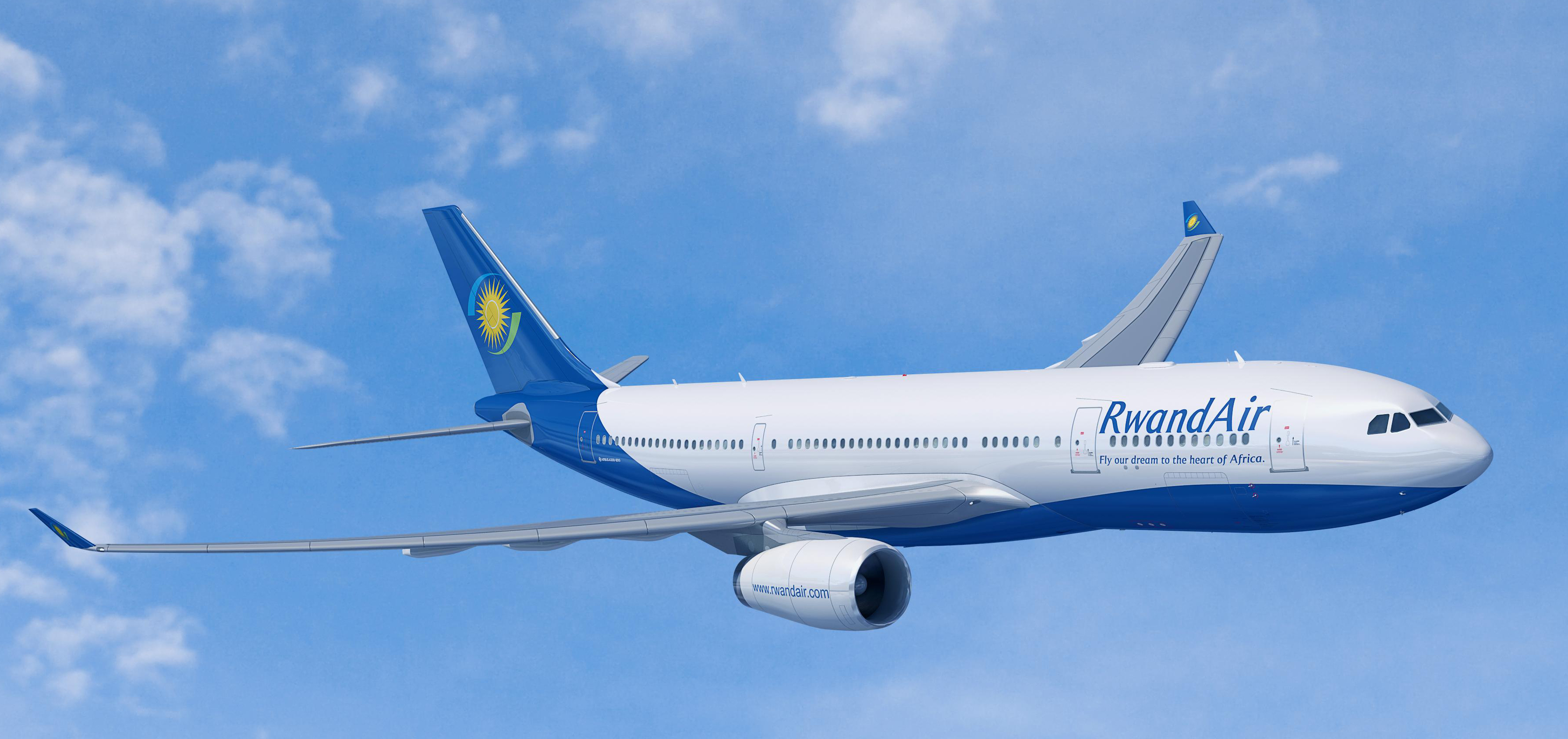 Rwanda's national airline is due to begin flights to the United States by the end  of 2017. That's good news for Americans wanting to visit East — and West Africa.  If it happens.
At present, seven African nations have airlines making direct flights between the Mother Continent and the United States:
An eighth set of African wings is now moving to join the party.
RwandAir, the national flag carrier of Rwanda, expects to begin direct flights between New York JFK and Kigali, Rwanda's capital city, at the end of this year.
Whether that will actually happen, however, depends on whether — and wqhen —  RwandAir can acquire the plane they want for this route. More on that in a moment.
If they can pull it off, it would mean more options for American travelers flying to the Mother Continent — not just to East Africa, which Rwanda is located, but to West Africa, as well.
That's because this direct flight* between the US and Rwanda will be making a stop in Accra, Ghana's capital city on the West African coast.
(*NOTE: A direct flight is not a non-stop flight. A direct flight is any flight between two points that uses the same airline and the same flight number — no matter how many stops are made en route.)
For Ghana-bound travelers, the flight between JFK and Accra's Kotoka International Airport (ACC) will be a non-stop, right around ten hours. The second leg to Kigali (KGL) tacks on another six and half hours.
The JFK-ACC portion of the flight is about the same length of time it takes to fly from San Diego to London. The full JFK-KGL run is about two hours longer than the 15-hour flight from LAX to Beijing.
This is the youngest airline in Africa, founded in 2002 as "Rwandair Express." Seven years later, they dropped "Express" from their name.  Why? Because Rwandair Express sounded too much like a little regional airline.
And their ambitions are definitely global.
RwandAir has two jumbo jets with the range to comfortably make this hop — an Airbus A330-200 and an A330-300. But like the airline itself, the airplane they have in mind for this route is much newer.
They're casting covetous eyes on the A350 AWB, Airbus' answer to the Boeing 787 Dreamliner.

Word is that RwandAir is in talks to pick up a couple of A350s for their US service, but have yet to take delivery.
Like the Dreamliner, the A350 represents the current state of the art in air travel, and very few African airlines have either of them.  So in more ways than one, this is a big move for RwandAir and for Africa in general.
IBIT will be keeping an eye on this.
(NOTE: If you prefer to fly a US-based airline to Africa, your options are even fewer — Delta and United.  That's it That's all.  But that's another conversation.)