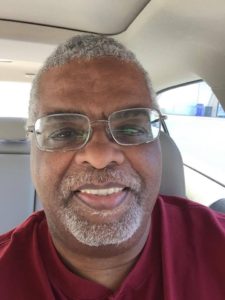 I first published this blog in June 2009, but in reality, it was born much earlier.
At age 5,  my mother took me on a trip from New Orleans to California, aboard the famed Sunset Limited train. It was magical. And I was hooked.
I spent the eighth grade reading 30 years' worth of National Geographics. I imagined  how it would feel to hold my first passport.
But my peers didn't share my passion. To them, travel was not for "us."  One day in 2002, a lovely young Black woman proudly informed me that she never intended to set foot past the city limits of Natchez, MS.
I didn't know it then, but that was the day this blog was born.
Seven years later, my late wife, Alice, came home from her school, told me of a conversation she'd had with her fellow teachers about our travels to Europe.  One of them asked her, "Is your husband white?"
And that's how I got the title for this blog.
Much has changed since 2009. IBIT has won awards and an international following. I run my own travel agency, Trips by Greg. But the greatest change has been among young Black Americans, who now travel the world like never before…fearlessly.  They're teaching abroad, living abroad, even choosing travel as a career.
I started this blog hoping to inspire more Black Americans to travel. They now inspire me.
But no matter how many years God grants me, at heart, I'll always be that 5-year-old kid on the Sunset Limited, trying to see out of both sides of the train. In that spirit, I hope you'll join me.
                                                                                                                                                                                                                –G. GROSS