The crash of a brand-new Boeing 737 off an Indonesian island revives doubts about regional air safety in that part of the world. For the traveler, there's a different question: How to tell which airlines are safer?
When it comes to international travel, Indonesia is an uneasy contradiction. It's one of the most beautiful and fascinating destinations in the world — but it has one of the worst reputations for airline safety.
And Monday's events on the other side of the International Date Line surely will not help.
Here in North America, we were still enjoying our Sunday afternoon when Lion Air Flight JT610 took off from the capital city, Jakarta, at 6:21 a.m. Monday local time, bound for Sumatra,275 miles away. A flight that should've taken no more than an hour and ten minutes. Easy money for a brand-new state-of-the-art Boeing 737 MAX 8 and a two-man flight crew with 11,000 hours of flying time between them.
It made a 180-degree climbing turn and headed out northeast over the Java Sea. Thirteen minutes later, in good weather and clear skies, the pilot requested to return to base. He and his 737 would not be heard from again. The plane, with 189 souls aboard, plunged some 3,000 feet into the ocean.
Search teams are finding aircraft debris and passengers' belongings, and divers are searching for the aircraft itself. There will be no survivors.
Whatever the cause of this tragedy, the timing couldn't be worse for Indonesia and its airlines, because it comes just as the country appeared to have shed its reputation for having the world's most dangerous airlines.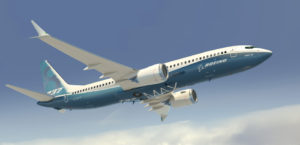 Am I exaggerating? Not exactly.
As recently as 2016, aviation authorities in the United States and the European Union refused to let most Indonesian carriers even enter their airspace. That same year, AirlineRatings.com, which ranked the world's 400-plus airlines on safety, reported that Indonesia had more bottom-rated airlines than any other country.
And Lion Air, one of the country's low-fare carriers, was one of those airlines. You can read about it here.
Between 2002 and this year, Lion Air recorded 11 major safety incidents, everything from fatal and non-fatal crashes to fuel spills on the tarmac, landings hard enough to leave the aircraft a total loss and several landings in which the plane skidded off the runway — once after hitting a cow.
The Indonesian government and its airlines worked hard over the last two years to come out from under that cloud, and it looked as if they'd succeeded — until JT610 fell out of the sky.
Investigators will be months, if not years, trying to sort out what happened to this flight. For travelers who use regional airlines around the world, whether by choice or need, there's a more urgent question: How can you tell which of the world's regional airlines are safe to fly?
The safety and reliability of regional airlines pose a major headache for the international traveler — especially if you have long distances to cover within your destination country and you don't have unlimited time. In much of Africa that travelers often fly all the way to Europe just to fly between neighboring African countries — on European airlines.
When it comes to safety and reliability, small regional airlines tend to be more problematic than larger national flag carriers. This is especially true if those larger national airlines fly to Western Europe or the US, where they have to meet super-strict safety rules.
EXAMPLE: When Kenya Airways made its inaugural non-stop flight from Nairobi to New York's JFK International Airport this week, it marked the completion of an FAA regulatory process that took ten rigorous years.
There are groups trying to help with that, collecting data on the world's air carriers that reflect on air safety. Some of them are official government bodies. Others are NGOs and others are just private researchers and gatherers of data. Together, they're enough to get you started:
Then if you really want to dive deep into researching not just regional airlines, but the countries that operate them, you can spend some time with these guys:
Beyond that, there are clues you can look for on your own:
ALLIANCES
Does the regional airline you're looking at belong to one of the three major airline alliances — SkyTeam, oneworld, or the biggest, Star Alliance? If not, do they have their own working agreement with a US airline, especially one of the "majors?" If so…GOOD SIGN.
FLEET AGE
How old is their stable of aircraft? This one is far from absolute. After all, the Lion Air 737 that went down was both brand-new and state-of-the-art. Still, if the airline's fleet of aircraft is relatively new…GOOD SIGN.
READ THE NEWS
If within the last, say, five years or so, you find lots of news stories about seemingly small incidents about a regional airline…BAD SIGN. Especially if they involve what appear to be pilot error or misconduct (Example: Pilots being disciplined for turning up drunk to work or being found in possession of drugs).
Likewise, watch out for news article alluding safety issues at the airports these airlines services.
Let me count the ways:
Runways that don't drain well in tropical countries where rainfall can be heavy.
Runways badly maintained
Airports overcrowded with planes as as well passeners
Outdated air and ground traffic control systems
It's not always the airlines' fault.
There are no guarantees in life or in travel. All we can do is our due diligence, make good use of our good sense — and then, travel fearlessly.
Greg Gross is the owner of Trips by Greg LLC and a travel advisor with the La Jolla, CA office of Travel Edge.