After some months of upheaval, confusion and long periods of awkward silence, that which is old is new again here at IBIT. 
I'm still old, but as longtime readers can easily tell, the blog is new.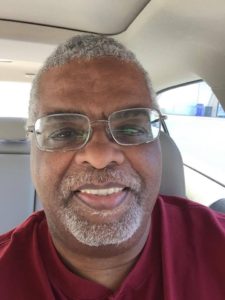 That's partly because IBIT is sporting a fresh new look, and partly because — *drum roll* — the old IBIT is dead and gone. Literally. All of it.
It's a long, annoying story that I will not bore you with, simply because I refuse. So don't even ask.
If I seem strangely sanguine and serene about the reality of eight years of toil, tears and joy vanishing forever into the digital ether, it's because…well, I am! I'm not even mildly upset over it.
This is a time for new beginnings, starting fresh.
You long-time IBIT readers out there — and we both know who you are! — welcome back. I've missed all my digital travel podnuhs out there.
If you're new to this blog, get ready to laugh a lot and to learn a lot — not because I know a lot, but because I'm going to be learning right along with you, as I have been since I started this blog in 2009.
Basically, I'm following the advice of Negro League pitching great Satchel Paige, who famously said, "Don't look back. Something might be gaining on you."
He was right. So from this point on, IBIT and I only have one button: Fast-Forward.
And I'm pushing the hell out of it.
So please return your seat backs, tray tables and flight attendants to their full, upright and locked positions, because IBIT is taking off.
Again.