Come 2021, the days of North American travelers being welcomed into Western Europe with just a passport and a nice smile will be over. You'll need to be registered.
One of the joys of traveling to Western Europe as an American is being able to breeze through immigration and customs on arrival at European airports. No muss, no fuss and no cost. Just show your passport, get it stamped and go. What could be easier, right?
Well, come midnight on New Year's Eve 2020, easier will be over.
Starting in 2021, say hello to your new little European friend, ETIAS.
ETIAS stands for European Travel Information and Authorization System. The European Union is launching this program to guard against terrorism and reduce illegal immigration.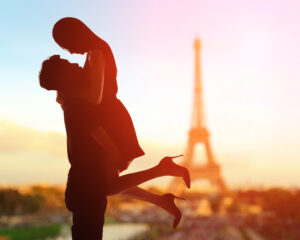 Signing up shouldn't be a big hassle nor a big expense. Without it, however, you won't be getting into Europe.
The program itself is not up and running yet. The application form hasn't even been designed and posted yet. This is just the first of what will surely be many pulls of your coat, because nobody wants to be taken by surprise after Jan. 1, 2021.
In reality, ETIAS is not new. It's basically just the European version of ESTA, the Electronic System for Travel Authorization, an American program to register foreign visitors that's been around since 2007.
There seems to be a bit of confusion about what ETIAS actually is. I've seen it referred to as a visa. I've also seen it referred to as a visa waiver for travelers from 60 non-European countries. This confusion exists to some extent even on the EU's owns website.
However you refer to it, one thing is absolutely clear: Without ETIAS and its electronic blessing, not only will you be denied entry into Europe, but you might not even be allowed to get on the airplane to get there.
So if you think you can just show at the airport with your US passport and your winning attitude and slide by…don't. Because you won't.
(If you Canadian and Mexican travelers are wondering if this applies to you, too, the answer is yes, it does. Sorry about that.)
We're led to believe that registering with ETIAS will be a fairly straightforward process. You'll need three things:
A valid passport
A valid credit or debit card
An email account
Fill out your ETIAS application online and pay by credit card. You'll receive your ETIAS confirmation via email. Theoretically, you'll be good to go for your European trip after that.
Currently, the application fee is expected to be 7 euros — not quite US$8 at current exchange rates. If you can afford the airfare to get to Europe, that's not exactly a hardship.
Obviously, that could change between now and the time ETIAS takes effect, but don't expect the EU to raise the cost to the point of making European travel financially painful.
The other bit of good news: Once you're registered, it will be valid for three years.
If you book with a travel agent like me, i'll make sure you're set up with ETIAS before you pay for your airfare or anything else. If you do your own booking, bookmark this blog post and take advantage of the links provided.
Either way, don't sleep on ETIAS, because his electronic eyes will not be sleeping on you.
For general information on the ETIAS program, click here. To see if your country falls under ETIAS rules, go to the pull-down menu labelled "ETIAS REQUIREMENTS."
To receive notification when the online ETIAS application will be available, click here, then scroll down to "ONLINE VISA NOTIFICATION" to sign up with your name and email address.
Greg Gross is a travel advisor for Trips by Greg travel agency in San Diego, CA, and senior editor for I'm Black and I Travel. He believes you can never be too rich, too thin or have too many visa stamps in your passport.