Tropical beauty and booming cities. Mountains and beaches. Great food. A young country with an ancient culture. All in one of the world's cheaper travel destinations.
Thailand is the tenth most visited country in the world, and for good reasons. It's beautiful, it's friendly, its social scene is "lit" and it's all spectacularly cheap. Small wonder that a lot of Thailand's 35 million foreign visitors a year are repeat customers, especially young travelers whose backpacks are a lot bigger than their budgets.
Sooner or later, however, even the best destination start to feel a little tired, played out.
In that case, allow me to introduce you to Vietnam.
Same mountainous tropical beauty. A coastline 2,000 miles long. Same mix of dynamic cities and serene countryside. Same amazingly low costs. Just nowhere near as familiar.
Its Buddhist temples and pagodas may not quite rise to the level of, say, the Temple of the Emerald Buddha in Bangkok, but Vietnam has worthy attractions of its own.
A BAY OF DRAGONS
One of them is Ha Long Bay, about a two-hour drive from the national capital, Hanoi. Even if you've never heard of it, you may already have seen it, because filmmakers love this place.
A lot of its 1,600 limestone islands are hollow, creating vast caves that you can easily explore on foot or by kayak.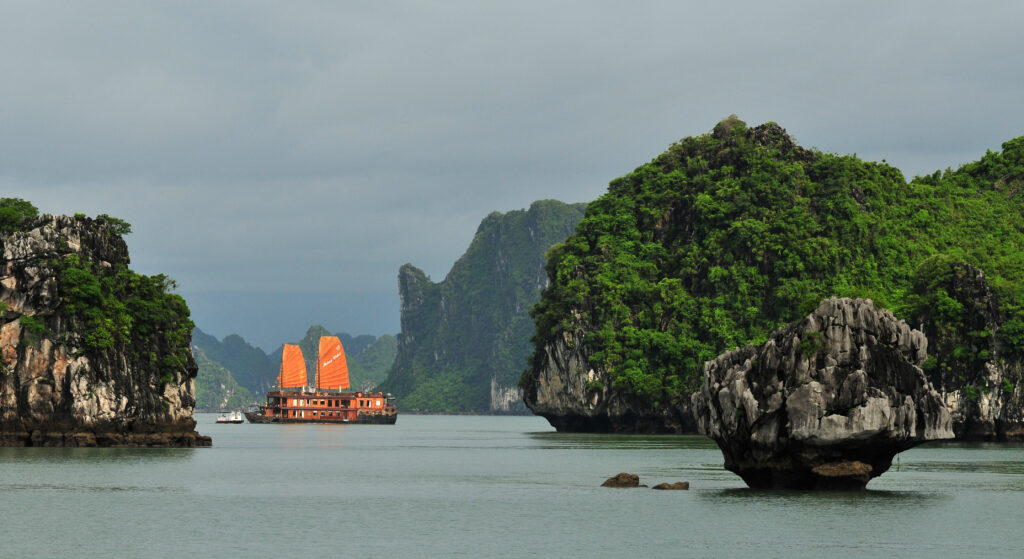 But it's not all about the visuals. Ha Long Bay holds a prominent place in the country's mythology. It's a myth that helps explain. even define, the Vietnamese people.
Ha Long translates to "descending dragon." According to the legend, when a young Vietnam faced an invasion fleet from the north (translation: China), the Jade Emperor sent the Mother Dragon and her children to bombard the invaders with fire and giant emeralds that battered their warships and shielded the outnumbered defenders.
Over time, those giant emeralds formed the islands and inlets of what is now Ha Long Bay.
Speaking of caves, Vietnam is home to the largest cave on Earth, Son Doong. It's millions of years old but was only discovered in 1991. It stretches for miles, big enough to comfortably house a 40-story building and a Boeing 747. Big enough to generate its own weather.
Explorers reported finding pearls the size of baseballs.
"HANDY" BRIDGE
Everything about Son Doong is gigantic, including the cost of admission. Tourists are allowed to visit the cave, but the required visitor's permit will set you back about US$3,000.
For an amazing sight that won't send your wallet into cardiac arrest, head for Da Nang and the Golden Bridge — a meandering footbridge held aloft in the palms of giant hands.
Yes, that's what I said…hands.
The urban side of Vietnam is dominated by its two largest cities — Hanoi in the north and Ho Chi Minh City (formerly Saigon) in the south.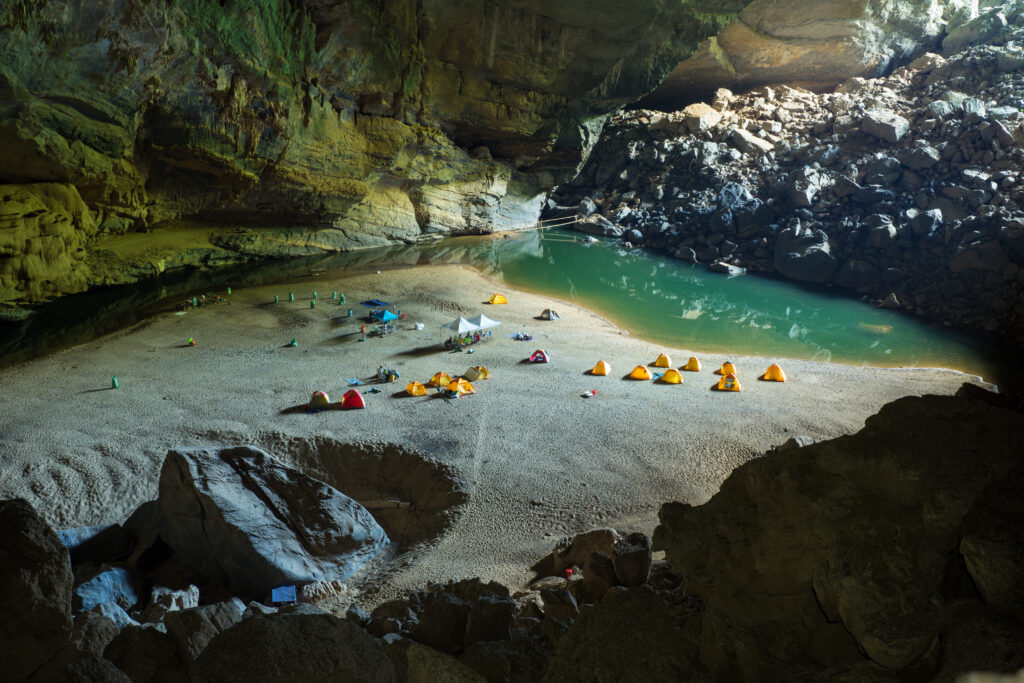 If Hanoi is where the power is. Ho Chi Minh City is where the money is. Beijing may be the only city in Asia, or the world, with more neon per square foot. Every upscale brand of everything is for sale here and touted 24/7.
(NOTE: If being a traveler of a certain age causes you to slip and refer to Ho Chi Minh City as Saigon, don't sweat it. Everybody's used to it. In fact, your airline boarding pass still refers to "SGN" and nobody bats an eye.)
What you won't find, other than a few scattered monuments or museums, is much of any reference to the Vietnam war — or as it's known here, "the American War."
ANCIENT LAND, YOUNG PEOPLE
This is a very young country. Nearly half of its people were born a decade or more after Saigon fell in 1975. To them, the wart is something they learn about in school or from their grandparents' war stories. Today's Vietnamese are mainly about getting an education, building their nation's economy and making money.
So don't expect to find a lot of folks looking to verbally re-fight the war with you. As the slang expression goes, "ain't nobody got time for that."
But the young Vietnamese don't spend all their lives on the grind. The nightlife here is jumping and growing.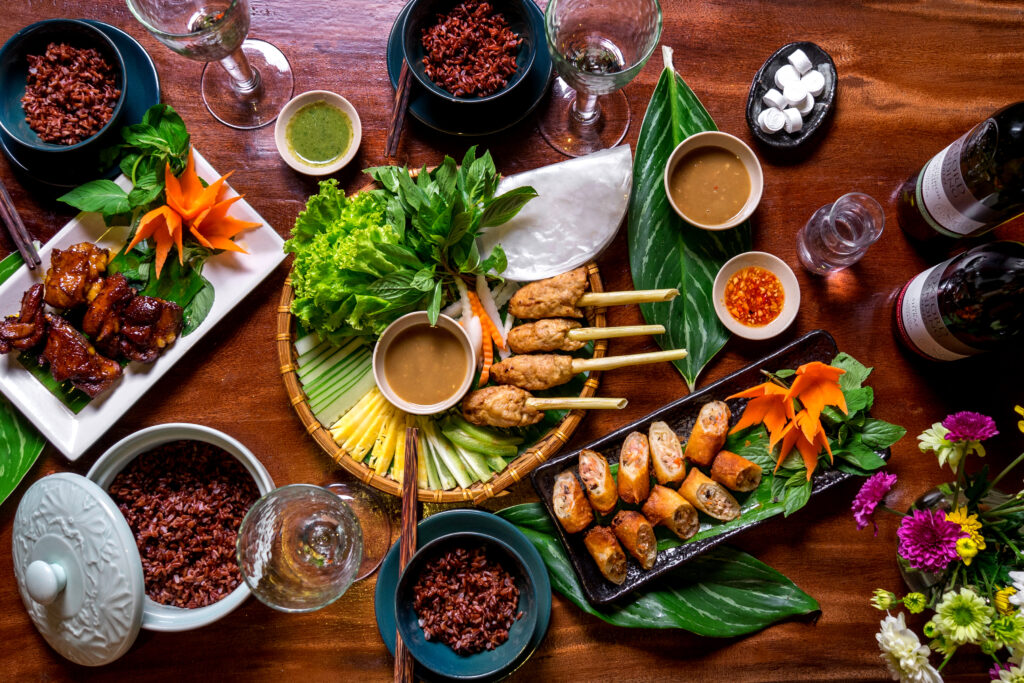 You'll find plenty of fresh pubs, nightspots and restaurants — not just in Hanoi or Ho Chi Minh City, but also in Da Nang, Hoi An, Da Lat, Nha Trang even Ha Long Bay.
Vietnam also offers plenty on the cultural side, especially in Hanoi and locations like the ancient imperial capital city of Hue, or the old quarter in Hoi An, a short drive from Da Nang along what used to be known as "China Beach.".
In-country expenses are so low, it seems almost misleading to call them expenses.
The cost of one dinner at a stylish resto in the US could feed you for a week in Vietnam. At least. The equivalent of 3-star hotels can be had for as little as $30 a night, and hostels almost for pocket change.
At the other end of the scale, Vietnam is binge-building luxury 5-star all-inclusive resorts up and down the country, mainly along the coast. Along a seven-mile stretch of road in Cam Ranh last summer, I counted almost a dozen going up simultaneously.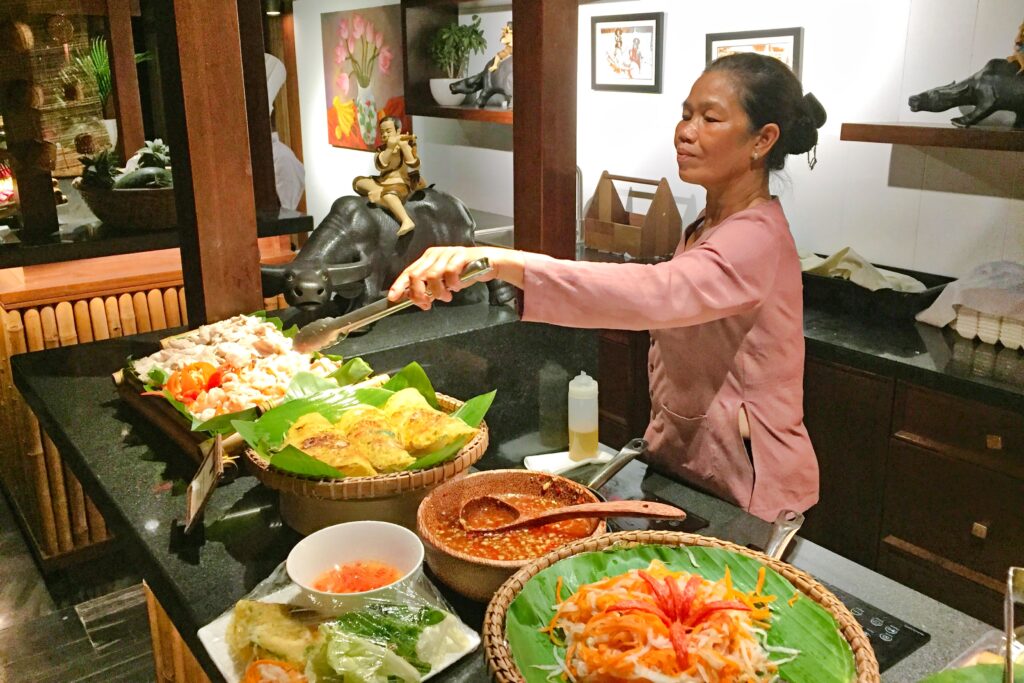 Want a villa with a patio larger than some hotel rooms? Not a problem. For those who like to travel with their family — or their posse — you could score a 3-bedroom villa, with a swimming pool for each bedroom and your own butler.
Your meals might be prepared by a Michelin-decorated chef or the mother of the kid who carried your bags — and both would be equally amazing.
I could go on and on about Vietnam. But it's better if you just go — before the Vietnamese realize what a jewel they're sitting on and raise their prices to match.
Greg Gross is the owner of Trips by Greg travel agency and senior editor of I'm Black & I Travel — sometimes in that order, sometimes not.