The pronouncements of Donald Trump notwithstanding, it is still possible for Americans to legally travel to land of rum, cigars and vintage cars.
Earlier this month, the Trump administration announced new restrictions on Americans wanting to travel to Cuba.
No more of the popular "people to people" educational and cultural group tours (The Trump White House had already banned similar trips to Cuba by individuals in 2017). No more cruise ship sailings to Havana, nor private yachts or fishing vessels, either.
The new measures took effect June 5.
The motivations behind this appear to be two-fold — to punish Cuba for its support of the Venezuelan government, with which the Trump White House has been beefing ever since Trump took office, and to roll back a loosening of Cuba travel barriers enacted by former President Barack Obama.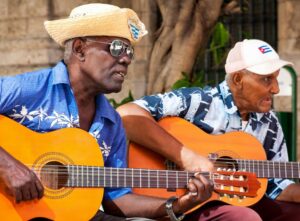 Whatever. It's done. American travel to Cuba is dead. Or is it?
Not necessarily.
First — and odds are you've already been told this, but just in case — if you booked a Cuba trip prior to June 5, the new restrictions do not affect you.
As for future Cuba travel, while it figures to be a lot less easy than it was before Trump took office, it's actually still possible. And still legal.
According to the folks at the Latin America Working Group, Trump's latest anti-Cuba travel move effectively killed one of the legal options for Americans to visit the island — but that left 11 others still in place:
Support for the Cuban people
Public performances, clinics, workshops, athletic and other competitions, and exhibitions in Cuba
Religious activities in Cuba
Humanitarian projects in Cuba
Professional research and professional meetings in Cuba
Educational activities in Cuba for universities (including study abroad)
Journalistic activities in Cuba
Activities in Cuba by private foundations or research and educational institutes
Exportation, importation, or transmission of information technologies or materials
Certain authorized export transactions including agricultural and medical products, as well as tools, equipment, and construction supplies for private use
Official business of the U.S. government, foreign governments, and certain intergovernmental organizations
Likewise, visits by relatives of Cuban residents are still allowed.
Meanwhile, organizations whose group tours were banned by the new White House are already tweaking their itineraries to fit the "support for the Cuban people" category. And US airlines are still making flights to Havana.
So if you still dream of visiting this beautiful, historic and still largely unspoiled Caribbean island — and getting a taste of its equally unspoiled Afro-Latino culture, touch base with a travel agent or tour operator specializing in Cuba travel. There are tons of them.
Here are a few links to get your search started. As always, do your own research and due diligence:
This is one travel hope you can, and should, keep alive.
Greg Gross is the owner of Trips by Greg travel agency and senior editor of "I'm Black & I Travel."